DRG International to Exhibit at Medlab Dubai 2017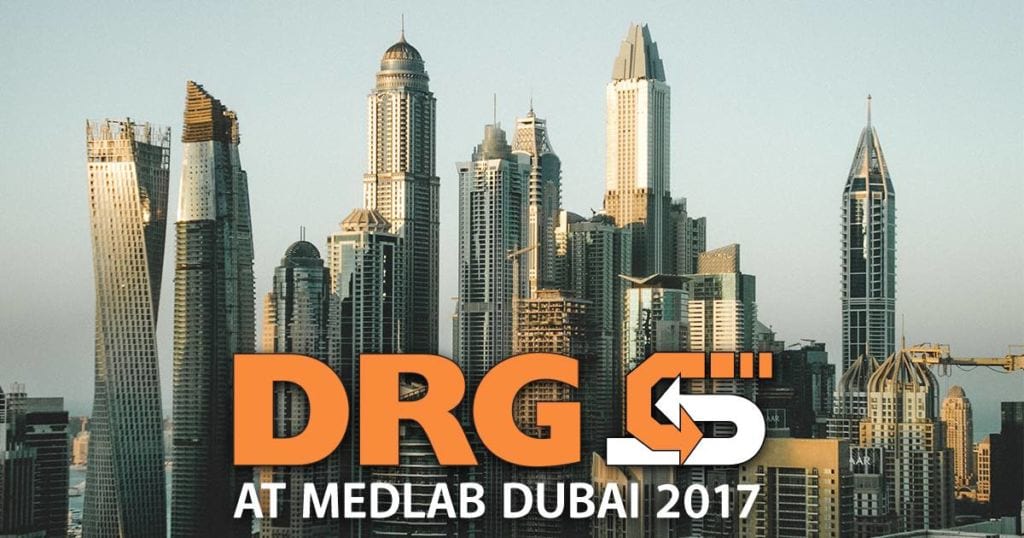 DRG is pleased to offici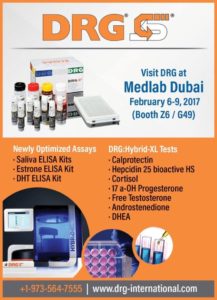 ally announce that we are going to Medlab Dubai from February 6th-February 9th, 2017 at the Dubai International Convention & Exhibition Centre, attended by over 10,000 delegates. The conference features 11 CME-accredited conference tracks and is the world's largest laboratory exhibition and congress event.
We are proud to feature our newly optimized assays and Hybrid-XL Analyzer with presentations and live demonstrations. You can learn more about our optimized assays and Hybrid-XL Tests by following these links.
We look forward to seeing you this February at Medlab! Find us at Hall Z6 Booth G49 and visit the team at our Booth.

Gregory C. Guest is the International Marketing Manager located at DRG International's worldwide headquarters in Springfield, NJ.

Latest posts by Gregory C. Guest (see all)
DRG Booth with Visitors. From Left: Mr. Gideon Lim; Dr. Cyril E. Geacintov, CEO & Founder of DRG; Dr.Aw Tar Choon, MD at Changi General Hospital in Singapore; Mrs. Josephine Teo; Mrs. Elke Geacintov; Mr. Wilhelm Sanger. We are pleased to announce that the DRG...
read more