DRG CA 72-4 ELISA Kit Used in Winthrop University Study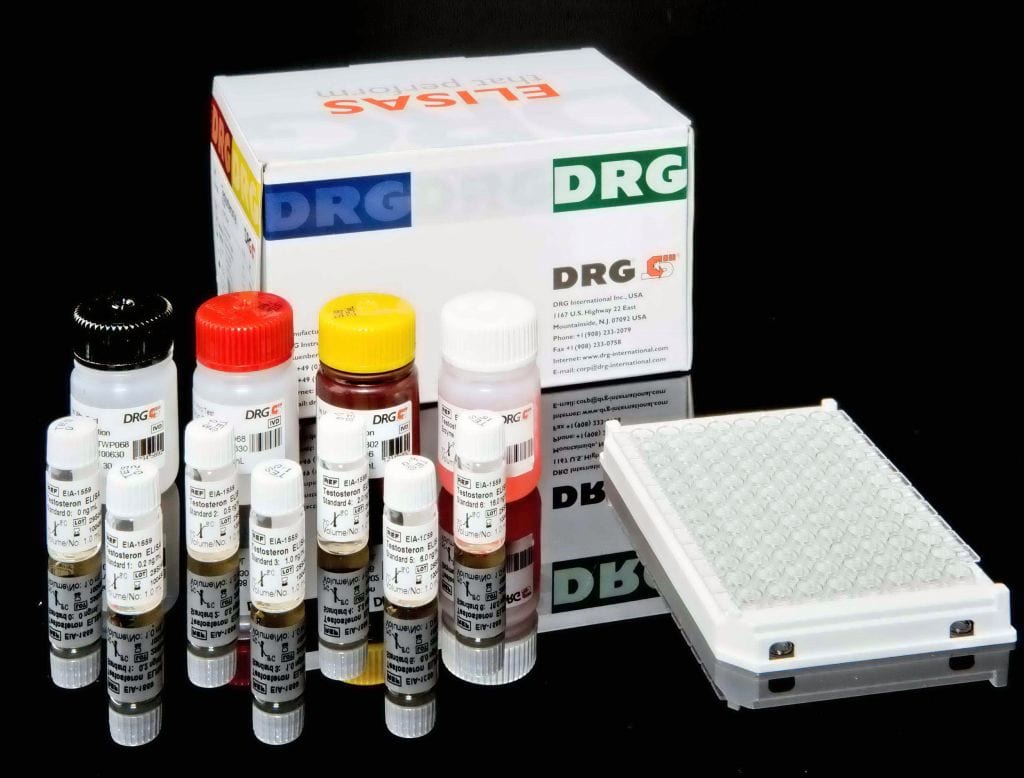 DRG's CA 72-4 ELISA Kit (EIA-5071), which uses antibodies licensed from the NIH, has been used in a recent study conducted by Winthrop University. The study used the DRG CA 72-4 ELISA Kit (EIA-5071) to explore the expression of CA72-4 compared to current FDA-approved tumor markers in patients with a variety of metastatic cancers during the course of treatment. This study was presented at the 2017 Gastrointestinal Cancers Symposium and will also be a featured poster at the Medlab Singapore Exhibition from April 3 – 5, 2017. You can find a link to the poster here.
The tumor-associated glycoprotein 72 (TAG-72) is a 48 kD mucine-like glycoprotein
complex that has been identified with the monoclonal murine antibody B72.3. Cancer antigen 72-4 (CA72-4) is an antigenic determinant of the TAG-72 glycoprotein which is recognized by B72.3 and CC-49 monoclonal antibodies. CA72-4 has been found to be elevated in a variety of human adenocarcinomas, with reported sensitivities of up 50% and overall specificity of over 95% and correlate with disease activity.
This study demonstrates that the DRG CA72-4 ELISA assay can be readily performed in a hospital laboratory and may serve as a useful adjunct to conventional tumor markers in the follow-up of a variety of metastatic cancers.
The DRG CA 72-4 ELISA Kit (EIA-5071) is CE marked and is for Research Use Only in the United States of America. For all sales inquiries, please contact Mr. Michael Martini at +1-973-564-7555 Ext. 204.

Gregory C. Guest is the International Marketing Manager located at DRG International's worldwide headquarters in Springfield, NJ.

Latest posts by Gregory C. Guest (see all)
  The DRG Group recently exhibited at the largest healthcare exhibition & congress in the Middle East: MEDLAB DUBAI from February 5 - 8, 2018 with great success! In addition to the presentation of several new assays DRG offered live demonstrations of our...
read more