1930 – 2017: Dr. Cyril E. Geacintov – Founder, President & CEO of DRG
Dear Customers, Suppliers, and Friends,
We regret to inform you that Dr. Cyril E. Geacintov passed away on Tuesday, May 23. His death was sudden and unexpected.
In his usual driven style he was working in the office until a few days ago and challenging his team on how to take the business to the next level.
We are sorry to have to bring you this sad news and we hope to have an opportunity to discuss and reflect on the good memories Dr. Cyril Geacintov gave us over the years.
We remember Dr. Cyril Geacintov very fondly as a great leader, entrepreneur, brilliant scientist, global citizen and highly accomplished person. A man with a great heart but most of all a loving husband and father.
He will be sorely missed.
Dr. Cyril Geacintov built a strong DRG global team. Our mission and focus is to continue his vision to build our company into a Global Leader in the Diagnostics Industry.
We appreciate your continued support in this difficult time and in the future.
Yours Truly,
Eric van Bladel
COO, DRG International, Inc.

Gregory C. Guest is the International Marketing Manager located at DRG International's worldwide headquarters in Springfield, NJ.

Latest posts by Gregory C. Guest (see all)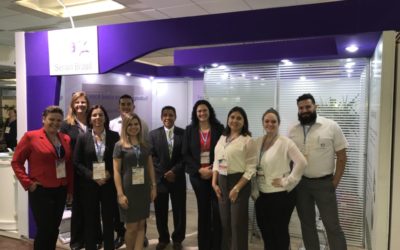 DRG is proud to announce the new partnership with Serion-Brazil and looks forward to a longstanding and successful business relationship! Mr. Gustavo Ruales, DRG International's Latin American Sales Manager, also attended the exhibition to support...
read more