DRG SUCCESSFULLY EXHIBITS AT MEDLAB DUBAI 2018!
The DRG Group recently exhibited at the largest healthcare exhibition & congress in the Middle East: MEDLAB DUBAI from February 5 – 8, 2018 with great success!
In addition to the presentation of several new assays DRG offered live demonstrations of our fully automated random access analyzer: DRG:HYBRiD-XL®. Visitors from around the world gathered to receive personalized presentations of the Hybrid-XL instrument and DRG also displayed our newest ELISA kits like DHT-optimized (DiHydroTestosterone) and Hepcidin 25 (bioactive) High Sensitive ELISA kit.
Several new tests have been added to the DRG:Hybrid-XL in the past few months, including beta hCG, Free Estriol, and TM-CA 72-4. Development is ongoing to expand the Hybrid-XL test panel in the autoimmune segment.
The DRG Group thanks all attendees for their ongoing support and interest! If you are interested in becoming an authorized DRG:HYBRiD-XL® distributor in your territory, please contact Gregory Guest at [email protected] for more information.

Gregory C. Guest is the International Marketing Manager located at DRG International's worldwide headquarters in Springfield, NJ.

Latest posts by Gregory C. Guest (see all)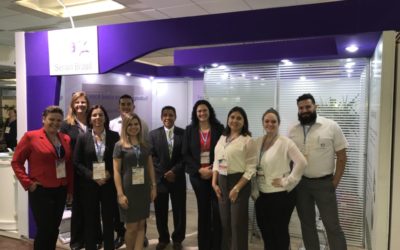 DRG is proud to announce the new partnership with Serion-Brazil and looks forward to a longstanding and successful business relationship! Mr. Gustavo Ruales, DRG International's Latin American Sales Manager, also attended the exhibition to support...
read more