DRG International Exhibiting at ASH Annual Meeting 2018 – Booth #3009
DRG International, Inc. is proud to be a featured participant at ASH 2018, held in San Diego, CA from December 1 – 4, 2018! Please visit the DRG booth at #3009 to learn more about our products, including our Hepcidin 25-bioactive HS ELISA Kit.
NEW Hepcidin 25 (bioactive) HS Assay
The gold standard in Hepcidin Measurement
Now Available on our DRG:Hybrid-XL, a fully automated continuous access analyzer for Immunoassay and Clinical Chemistry as well as in the classic ELISA format
The optimized High Sensitive Hepcidin 25 assay includes several new features, such as:
Better Sensitivity (dilution possible down to 0.153 ng/ml)
All reagents and standards ready to use
Incubation steps at room temperature
No assay buffer or shaking needed
Total assay time of 2 hours
Excellent correlation to Mass Spectrometry
DRG HYE5769 (Hybrid-XL Assay) shows good correlation to EIA5782 (Manual ELISA)
DRG's Hepcidin 25-bioactive ELISA Kit, and its new High-Sensitive version, have been used in several research studies. To find more studies and citations of our Hepcidin Kit, please go to our Reference Library here.
DRG International, Inc. founded in 1970, is a multinational specialty medical equipment and diagnostics manufacturer and distributor with successful operations in over 110 countries.
DRG supplies an extensive line of immunodiagnostic products including fertility and pregnancy tests, endocrinology/diabetes, saliva hormone diagnostics, tumor markers, infectious diseases, immunology/hematology, thyroid function panels, cardiovascular assays as well as therapeutic and toxicology screening products. To obtain more information about the DRG group of companies and complete product line, please visit our website at: www.drg-international.com.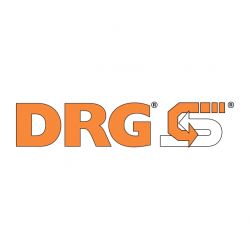 Latest posts by DRG International
(see all)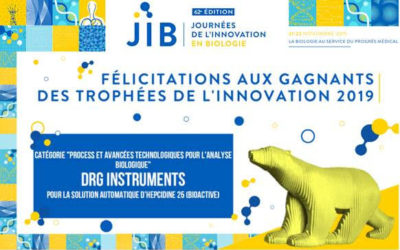 This past week, hundreds gathered for the JIB 2019 - Days of Innovation in Medical Biology 2019, the largest lab congress in France. This annual convention took place at the beautiful l'Espace Grand Arche, Paris-La Défense. Over 2 days the JIB hosted a succession of...
read more