DRG is proud to announce the launch of two new Anti-Müllerian Hormone (AMH) assays:
AMH ELISA (EIA-6141)
AMH DRG HYBRiD XL® (HYE-5770)
---
Clinical Application:
AMH has been identified as a reliable marker of ovarian reserve that can help predict early ovarian follicle loss and menopause onset.
The level of AMH in the blood can help doctors estimate the number of follicles inside the ovaries, and therefore, the woman's egg count. Such information is needed, when issues such as family planning, infertility and/or early onset menopause are considered.
AMH levels also reflect the effect of damaging gynecologic surgeries or gonadotoxic treatments such as chemotherapy on ovarian reserve. Furthermore, AMH contributes in the diagnosis of certain diseases such as granulosa cell tumors or polycystic ovary syndrome.
---
AMH Assay Characteristics for Both Assays:
Assay Principle: Sandwich ELISA
Sample Volume: 25 µL (Serum or Plasma)

Components Ready-to-Use

Standards Calibrated against NIBSC Code: 16/190

Two controls are included

Good Correlation to the Gold Standard Method

Good Assay Performance (Validated according to CLSI guidelines)
Advantages:
Not required samples pre-dilution

Not needed shaker or incubator

No cross-reactivity to relevant substances

Fast assay procedure, short hands-on time

Good assay sensitivity, precision and stability
AMH ELISA (EIA-6141)
Assay Time: 75 min

Assay Range (0.062 – 20.0 ng/mL)
AMH DRG HYBRiD XL®(HYE-5770)
Assay Time: 90 min

Assay Range (0.40 – 20 ng/mL)
For more information or to buy DRG Hybrid kits, please go to our online store HERE.
Call Us Now! A Representative Is Standing By To Help.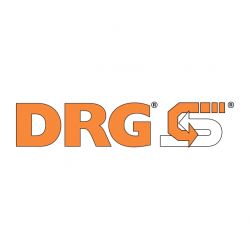 Latest posts by DRG International
(see all)