Importance of Studying the Levels of Hepcidin & Vitamin D in Egyptian Children with Chronic Hepatitis C
See complete study: https://www.ncbi.nlm.nih.gov/pmc/articles/PMC6463826/
Background and Objective
Hepcidin is the key regulator of iron metabolism and is a significant biomarker for systemic inflammatory states. Vitamin D is a powerful immunomodulator and plays a significant role in the inflammatory responses and fibrosis occurring due to hepatitis C virus (HCV) infection. This study assessed the level of vitamin D and serum hepcidin and its expression in peripheral blood of children with chronic hepatitis C (CHC) and correlated them with other serum markers to reflect iron metabolism and liver disease severity.
Methods
A total of 100 children were included in this study: 50 with HCV infection and 50 healthy controls. Biochemical parameters together with vitamin D, hepcidin, and its expression were all measured.
Serum hepcidin was measured using DRG Hepcidin 25 (bioactive) HS ELISA kits, a competitive-binding solid-phase ELISA. (DRG International, Inc., Springfield, USA). Serum total 25-OH vitamin D was measured using DRG® 25-OH Vitamin D (total) ELISA, (DRG International, Inc., Springfield, USA)
Results
The level of hepcidin and its expression together with vitamin D and hepcidin-to-ferritin (H/F) ratios were significantly reduced in patients, but the iron and ferritin levels were higher (P<0.001). Serum hepcidin level showed significant positive correlation with hepcidin expression, HCV titer, iron, ferritin, and H/F ratio (r = 0.43, 0.31, 0.34, 0.28, and 0.91, respectively) but significant negative correlation with vitamin D (r = −0.37). Both hepcidin and ferritin were higher in patients with Child Pugh scores B and C than those with score A (P<0.001).
Conclusion
Measuring serum hepcidin and its expression together with vitamin D levels in patients may have a prognostic value and is promising in the follow-up of the severity of liver disease.
Call Us Now! A Representative Is Standing By To Help.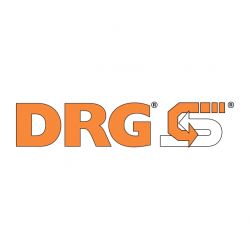 Latest posts by DRG International
(see all)