SALES & BUSINESS DEVELOPMENT MANAGER, NORTH AMERICA
Dr. Wei Zhang joined DRG in July 2019 as the Sales and Business Development Manager for the North America market. She brought with her a combination of scientific expertise covering the fields of clinical medicine, biomedical research, scientific instrumentation, as well as sales and business development experiences.
Prior to joining DRG, Dr. Zhang obtained her Medical Doctor degree in China and practiced medicine as an Ob/Gyn. She worked for Kirin Pharmaceutical China Ltd (now Kyowa Kirin China Pharmaceutical) as a Medical Affairs Associate before coming to the United States as a graduate student.  She obtained her PhD degree from Albert Einstein College of Medicine, NY, studying mechanism of antibody hypermutation and went on to work as a research scientist at Princeton University, investigating gene expression in colon cancer patients. In 2002, she left the academic field for the biotech industry. She worked at Photon Technology International, a scientific instrumentation manufacturing and sales company for 12 years, where she played multiple roles including Application Scientist, Product Manager and Sales Director for the Asia-Pacific market. She was instrumental in developing the Asia-Pacific market for the company and tripled the company's business in the region before the company was sold. She worked as a consultant for several years before joining DRG.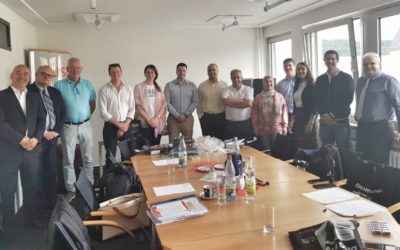 On June 4th-6th, the DRG:HYBRiD-XL Summer workshop took place in Germany with distributors from Nepal, Lebanon, and Australia. It was a very enthusiastic group! Key topics discussed included real situations in the field and Hepcidin as a new biomarker. Attendees...
read more