DRG International, Inc. Authorized Distributor for CHROMagar™

Chromogenic Microbiology: A Brief History
Chromogenics was first introduced to the public with the invention and patent for detecting E. coli bacteria by method of "chromogenic differentiation" culture media. By 1989, the chromogenic system to detect the Salmonella pathogen, Rambach Agar, was patented. Four years later in 1993, Rambach founded and incorporated CHROmagar™ Microbiology and headed the CHROmagar™ research and development.
CHROMagar™ Technology: How it works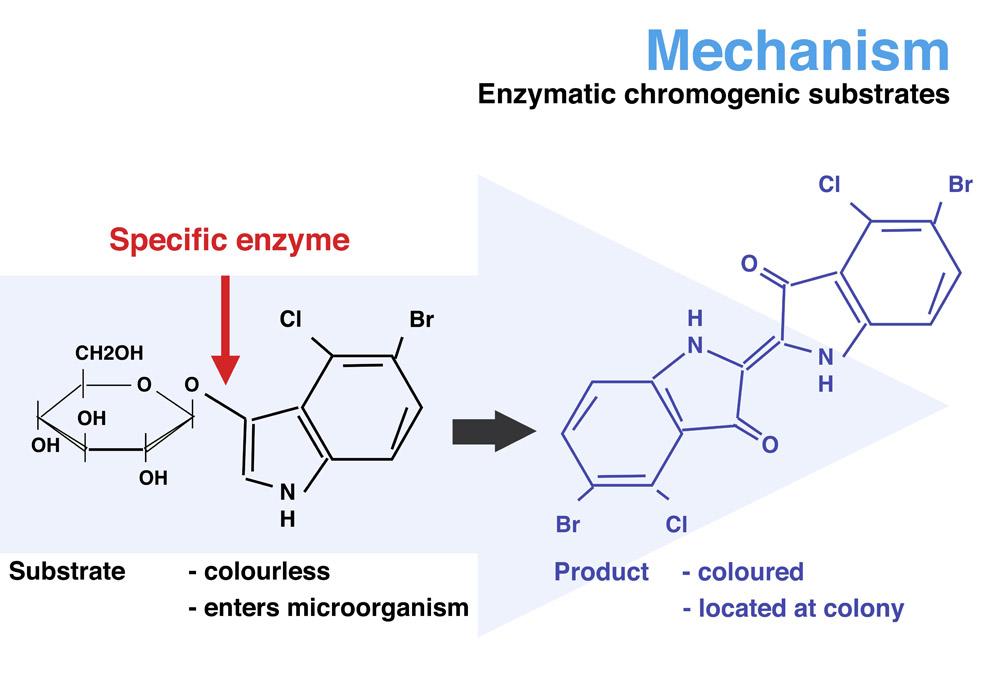 The invention of Rambach Agar and its inclusion into the modern science laboratory has opened the doors to quick efficiency with no need for subcultures. CHROMagar™ technology is based on soluble colorless molecules called chromogens. Chromogens consist of a substrate (used to target specific enzymatic activity) and a chromophore. The targeted organism's enzyme will cleave, or split the colorless chromogenic conjugate, and in its unconjugated form, the chromophore will reveal a specific color. There is no more need for perfect lighting or uncertainty in the lab with CHROMagar™. The distinct colors make it easy to view results and continue on with testing.
Common Chromogenic Media: E.coli
coli (Escherichia coli) can indicate the presence of faecal matter contamination in food and water. Many factors can lead toE.coli contamination making the monitoring of food and water processing essential to ensure safety of both the product and consumer. High contamination can suspend water supplies, recall food products, and cause illness if ingested. Faecal contamination can be indicated by the presence of E.coli that can lead to the potential presence of bacteria such as Vibrio cholerae, Salmonella, Pseudomonas, and many more dangerous pathogens. E.coli presence can also indicate the presence of potentially life-threatening viruses and intestinal parasites. There is no time to waste when testing for E.coli which is why DRG International, Inc. not only recommends its use but is proudly the authorized dealer of CHROMagar™.
Enumeration of E.coli Detection Made Easy
CHROMagar™ E.coli media contain 5% more agar than any other media available.
This helps with the application and streaming of the sample onto the plate an easier process. Traditional non-CHROMagar™ methods of E.coli detection are time consuming and tedious, requiring the study of multiple colonies. With CHROMagar™, colonies of E.coli develop with an easy-to-identify blue color. CHROMagar™ eliminates the need for a specifically lit environment to read results and can help quickly and efficiently determine presences of the possible life-threatening E.coli. Typical samples are raw materials, processed food, water, environmental samples, and milk/ dairy products.
Salmonella:
The Detection and Isolation in Clinical Specimens & Food Samples
In addition to E.coli, some more common health threats to the world are the potential infections caused by the presence ofSalmonella, S. typhi, and S. paratyphi. In 2008, a CDC estimation found Salmonella to have an incidence rate of 16.2 cases per 100,000 in the US. According to a 2007  EFSA report, developing countries encounter Salmonella typhi and paratyphi at a rate of about 17 million cases per year.  These cases are most often due to food contamination, Salmonella most commonly induces enteric illness. Symptoms may include abdominal cramps, diarrhea, nausea, and vomiting. A recent WHO report found thatSalmonella infections are responsible for 2-million deaths per year from diarrhoea. Testing for the presence of Salmonella, S. paratyphi, and S. typhi needs to be as timely and efficient as possible to allow for the focus to remain on the contamination and not with the unnecessary steps of the testing procedure. Food samples can be tested for Salmonella and lactose positiveSalmonella with CHROMagar™ Salmonella Plus. Clinical specimens can be tested for Salmonella with CHROMagar™Salmonella .
Detection and Isolation of Salmonella Made Simple: CHROMagar™ Salmonella Plus and CHROMagar™ Salmonella
CHROMagar™ Salmonella Plus:

For detection and isolation of Salmonella and lactose positive Salmonellain food samples.

CHROMagar™ Salmonella:

For detection and isolation of Salmonella, S. typhi, and S. paratyphi in clinical specimens.  

 
                                                 
Easy to Read: Color Contrast
Detects Salmonella in food samples including S. typhi, S paratyphi A, and lactose positive Salmonella in a muave color.
Coliforms will turn an easy-to-read blue color.

coli will remain colorless.

Proteus will remain colorless or inhibited.

Easy to Read: Color Contrast
Detects Salmonella in clinical specimens including S. typhi in a muave color.Other bacteria will turn an easy-to-read blue, colorless, or inhibited.
CHROMagar™ Salmonella and  CHROMagar™ Salmonella save time by eliminating the unnecessary examination of multiple suspect colonies in a given sample. The easy-to-read coloured results make it easy to choose  CHROMagar™ products and why DRG International, Inc. is an authorized distributor.
DRG International, Inc. Authorized distributor for CHROMagar™
With the widest range of chromogenic culture media on the market today, DRG International,  Inc. is your best resource to find applications for clinical bacteriology, industrial microbiology, quality control for food and beverage industries, water testing, environmental monitoring and many more. Currently DRG International Inc. currently distributes all 28 CHROMagar™ products. CHROMagar™ media allow for quick and simple detection of key clinical and food-borne pathogens, including Salmonella, Staph aureus, Candida albicans, E. coli 0157, Group B Strep, E. coli, Listeria, Vibrio, and Pseudomonas. Below are direct links to more information on each CHROMagar™ product.
Direct links to a .pdf brochure and instruction manual for each CHROMagar™ product:
Stay up to date with all of the latest news on products and events at DRG International, Inc. by following us on Facebook andTwitter.
Latest posts by Oleg Vishnevski
(see all)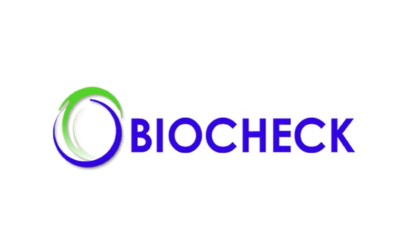 Transformative deal significantly increases IVD development, manufacturing and sales channel for novel ELISA and Chemiluminescent immunoassay platforms.
read more