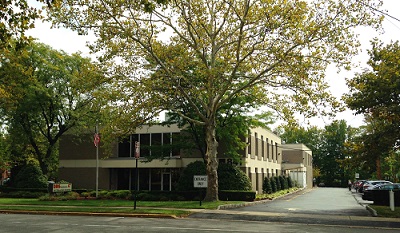 DRG International, Inc. is a leading specialty medical diagnostics and equipment manufacturer, and distributor with operations in more than 110 countries. Founded in 1970, DRG International provides a complete range of products and services to the diagnostics and cardiology-related medical community. DRG International's global headquarters is conveniently situated in Springfield, New Jersey, accessible from State Route 22 and minutes away from route I-78 and the Garden State Parkway. Only 20 miles from New York City and 80 miles from Philadelphia, PA, DRG International, Inc. is in the heart of the beautiful Tri-State Area.
Sales – The majority of DRG® sales are in cardiology and cardio-surgery products and equipment and in immunodiagnostics DRG® sales are worldwide. Strong markets are throughout Western Europe, Eastern Europe, Poland, the US, the Middle East, and China.
Employees – DRG International employs approximately 120 people worldwide. We have a multi-lingual sales and service team ready to serve you.
President and CEO  Dr. Cyril E. Geacintov
DRG® International, Inc., is committed to providing the medical and research community with cutting edge, easy-to-use and effective diagnostic equipment. Founded in 1970, DRG International is constantly looking towards the future in order to continue to produce and distribute the highest-quality products.
The DRG International has a legacy of excellence matched by no other in the medical diagnostic community.
With the DRG International name behind their products, you can expect they will be expertly researched, designed and manufactured.
DRG is proud to provide diagnostic equipment to over 110 countries all over the world.
UNITED STATES
DRG International, Inc. Global Headquarters
841 Mountain Avenue Springfield, NJ 07081 USA
Tel: +1-973-564-7555
Fax: +1-973-564-7556
Email: [email protected]
GERMANY
DRG Instruments GmbH, R&D and Production
Frauenbergstrasse 18 D-35039 Marburg, Germany
Tel: +49 (0)-6421/1700-0
Fax: +49 (0)-6421/1700-50
Email: [email protected]
RUSSIA - Moscow
DRG Techsystems, ZAO
Novocheryomushkinskaya House 34, Building 1, Suite 2
117218 Moscow, Russia
Tel: +7 (499)-277-07-20
Fax: +7 (499)-724-29-49
Email: [email protected]
RUSSIA - St. Petersburg
DRG Biomed, OOO
Serdobolskaja Street Building 1, Office 183
194156 St. Petersburg, Russia
Tel: +7 (812)-492-5693/492-5793
Fax: +7 (812)-496-0047
Email: [email protected]
POLAND
DRG MEDTEK
Wita Stwosza Street #24
02-661 Warsaw, Poland
Tel: +48-(22)-847-82-44/83-75
Fax: +48-(22)-843-72-74
Email: [email protected]
CZECH REPUBLIC
DRG Spol. S.R.O.
Sumavska 33 Bldg. B - 9th Floor Office 901c, 902
61254 Brno, Czech Republic
Tel/Fax: + 420-(5)-4913-1356
CHINA
DRG Intl., China Rep. Office
Unit 912, Landmark Tower 1
8 North Dongsanhuan Road, Chaoyang Distrct
Beijing 100004 PR China
Tel: +86-(10)-6590-0239
Fax: +86-(10)-6590-0231
Email: [email protected]
CROATIA
DRG Croatia, Rep. Office
— Zagreb, Croatia
A. Bauera 19
10000 Zagreb Croatia
Tel/Fax: + 38-(51)-462-10-87
Email: [email protected]
Philan./Board Memberships
Russian Nobility in America Association, Inc.

Russian Children's Welfare Society, Inc.

Tolstoy Foundation Nursing Home Company, Inc.
New Poster presented using DRG´s newly optimized Salivary Testosterone Kit Ellie Shuo Jin, Doctoral Candidate in Clinical Psychology of the University of Texas at Austin, presented her poster at the Meeting of International Society of Psychoneuroendocrinology...
read more