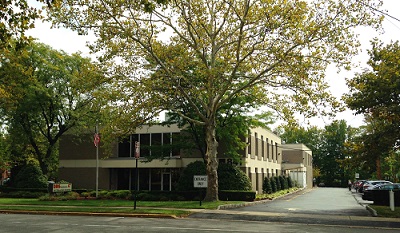 DRG International, Inc. is a leading manufacturer of clinical diagnostic and research ELISAs with distributors in over 110 countries. DRG is also the manufacturer of the DRG:HYBRiD-XL®, a fully automated analyzer for Immunoassays and Clinical Chemistry. Founded in 1970, DRG International, Inc. provides a complete range of products and services to the diagnostic and research communities. DRG International's global headquarters is conveniently situated in Springfield, New Jersey. Only 20 miles from New York City and 80 miles from Philadelphia, PA; DRG International, Inc. is in the heart of the Tri-State Area.
Quality – DRG International, Inc. operates in accordance with the FDA 21 CFR 820 Quality System Regulation as well as the ISO 13485:2016 standard. DRG maintains certifications in both ISO 13485:2016 and MDSAP (Medical Device Single Audit Program) by TÜV Rheinland. 
Sales – The majority of DRG sales are in immunodiagnostics worldwide, however, DRG is also an authorized distributor of CHROMagar chromogenic medium within the United States. With our recent MDSAP certification, as well as over 200 FDA approved products and over 75 products registered with Health Canada, we are looking to expand our reach throughout North America and globally. Strong markets for DRG products are throughout Europe, Poland, Russia, the US, the Middle East, Asia- Pacific, China, and South America.
Employees – DRG International employs approximately 120 people worldwide. We have a multi-lingual, multicultural sales and service team ready to serve you.
Founder – Dr. Cyril E. Geacintov
President & CEO – Mrs. Elke Geacintov
DRG® International, Inc., is committed to providing the medical and research community with cutting edge, easy-to-use and effective diagnostic devices. Founded in 1970, DRG International is constantly looking towards the future in order to continue to produce and distribute the highest-quality products worldwide.
Click a location pin on the map below to receive more information about the selected office.
UNITED STATES
DRG International, Inc. Global Headquarters
841 Mountain Avenue Springfield, NJ 07081 USA
Tel: +1-973-564-7555
Fax: +1-973-564-7556
Email: [email protected]
GERMANY
DRG Instruments GmbH, R&D and Production
Frauenbergstrasse 18 D-35039 Marburg, Germany
Tel: +49 (0)-6421/1700-0
Fax: +49 (0)-6421/1700-50
Email: [email protected]
RUSSIA - Moscow
DRG Techsystems, ZAO
Novocheryomushkinskaya House 34, Building 1, Suite 2
117218 Moscow, Russia
Tel: +7 (499)-277-07-20
Fax: +7 (499)-724-29-49
Email: [email protected]
RUSSIA - St. Petersburg
DRG Biomed, OOO
Serdobolskaja Street Building 1, Office 183
194156 St. Petersburg, Russia
Tel: +7 (812)-492-5693/492-5793
Fax: +7 (812)-496-0047
Email: [email protected]
POLAND
DRG MEDTEK
Wita Stwosza Street #24
02-661 Warsaw, Poland
Tel: +48-(22)-847-82-44/83-75
Fax: +48-(22)-843-72-74
Email: [email protected]
CZECH REPUBLIC
DRG Spol. S.R.O.
Sumavska 33 Bldg. B - 9th Floor Office 901c, 902
61254 Brno, Czech Republic
Tel/Fax: + 420-(5)-4913-1356
CROATIA
DRG Croatia, Rep. Office — Zagreb, Croatia
A. Bauera 19
10000 Zagreb Croatia
Tel/Fax: + 38-(51)-462-10-87
Email: [email protected]
Philanthropic/Board Memberships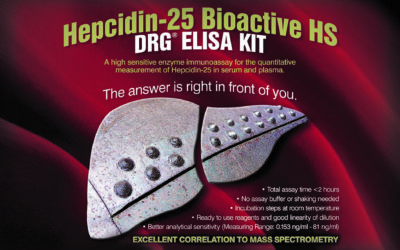 DRG International, Inc. is proud to be a featured participant at the ASH Annual Meeting and Exposition 2019 held in Orlando, FL December 7 - 10, 2019! Please visit the DRG booth #764 to learn more about our products, including our Hepcidin 25-bioactive HS ELISA,...
read more