DRG Successful Exhibit at ENDO Expo 2016!
DRG International, Inc. recently exhibited at ENDO EXPO 2016, the largest meeting of endocrine practitioners and researchers, from April 1 – 3 at the Boston Convention & Exhibition Center in Boston, MA. A highlight at the show was DRG's new Hepcidin-25 Bioactive High-Sensitive (HS) kit, EIA5782, which is now for sale. You can learn more about our Hepcidin product here.
In addition to the presentation of several new assays DRG offered live demonstrations of our fully automated continuous access analyzer: DRG:HYBRiD-XL®. Visitors from around the world gathered to receive personalized presentations of the Hybrid-XL instrument. DRG's Salivary Assay ELISA product line was also a big attraction at the conference, especially as DRG is preparing to launch a new, re-optimized line of salivary assays. You can find more information on DRG Salivary Assay ELISA kits here.

Gregory C. Guest is the International Marketing Manager located at DRG International's worldwide headquarters in Springfield, NJ.

Latest posts by Gregory C. Guest (see all)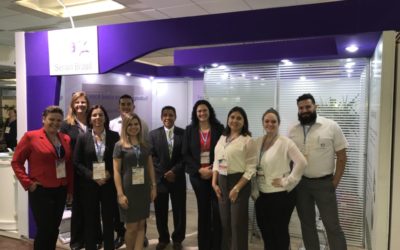 DRG is proud to announce the new partnership with Serion-Brazil and looks forward to a longstanding and successful business relationship! Mr. Gustavo Ruales, DRG International's Latin American Sales Manager, also attended the exhibition to support...
read more