Immunoassays and Clinical Chemistry Made Easy With DRG:HYBRID-XL
The DRG:HYBRID-XL fully automated random access analyzer is the perfect fit for medium or small laboratories. Its compact size can deliver to large demand and can be your primary machine to provide diagnostics to clients.

DRG:HYBRID-XL: Specs At A Glance
DRG:HYBRID-XL can handle up to 40 tests, including 40x of the same test or 40 separate tests, and 20-patient samples can be ordered in a wide range of pre-packaged tests to serve different specialties. Handling the DRG:HYBRID-XL is convenient to use with its included 8.5 inch color touchscreen monitor. The user is guided through easy-to-follow prompted menus to begin running diagnostics on the desired assay(s). During the "prepare run" step in setting up the DRG:HYBRID-XL, a scan option allows for easy organization of the assay(s) to be tested.
DRG:HYBRID-XL: Features That Matter
DRG:HYBRID-XL has a barcode/QR scanner and all codes for samples and reagents in user database can instantly be recognized and labeled within the system. The scan feature allows the user to maintain organization and also saves time labeling each sample/reagent individually. In addition, there is a manual input option to label the sample IDs.
The controls used in testing are also scanned into the system and loaded into a sample tray that can simultaneously hold up to 20 controls or samples. The user is easily guided through each step with the DRG:HYBRID-XL monitor (ASTM bi-directional interface) to ensure all precautions and necessary materials have been checked.
DRG:HYBRID-XL Feature Highlight: Usability
The DRG:HYBRID-XL rotor opens once prompted by the next menu in the procedure. This allows the user to load enough ready-to-use cartridges to meet the requirements of the tests being run. After the user has completed all of the pre-testing steps in the procedure, the DRG:HYBRID-XL will do the rest!
DRG:HYBRID-XL Feature Highlight: High Quality and Fast
First results are ready in as little as 10 minutes*. The DRG:HYBRID-XL can run up to 120 tests/day (or 3 complete runs). Normal run time can take from 90-120 minutes. It has clot detection, liquid level detection, and with a comfortable size (60,8 x 63,5 x 58,6 cm high) DRG:HYBRID-XL is the perfect Benchtop Analyzer.
*Clin. Chem. Results can be ready in as little as 10 minutes.
Stay informed with the latest news and products with DRG International, Inc. by following us on twitter and facebook
Latest posts by Oleg Vishnevski
(see all)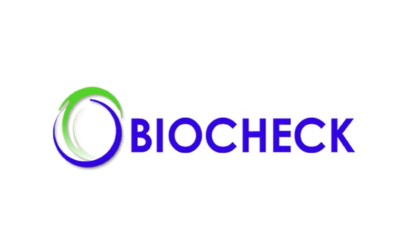 Transformative deal significantly increases IVD development, manufacturing and sales channel for novel ELISA and Chemiluminescent immunoassay platforms.
read more