Product Highlight Announcement
The 25-OH Vitamin D total ELISA (EIA-5396) was recently awarded the 2015-2016 Certificate of Proficiency by the Vitamin D External Quality Assessment Scheme (DEQAS) Advisory Panel.  This designation certifies that the DRG ELISA meets the performance target set by DEQAS for 25 Hydroxyvitamin D.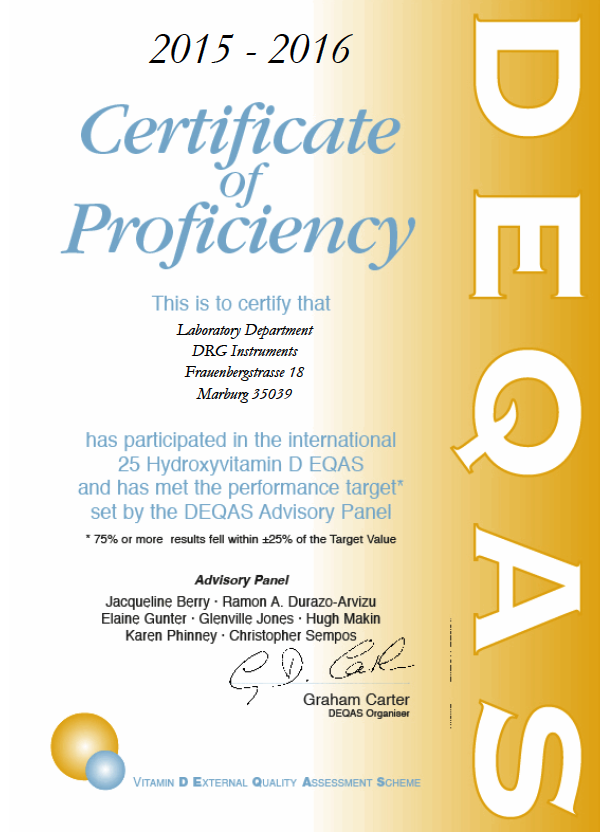 DRG is committed to bringing to market the best, most accurate tests, and as such, we would like to present the specifications and indications of our 25-OH Vitamin D total ELISA (EIA-5396) testing kit.
Vitamin D deficiency is a serious issue that can affect people at any age.  Without enough sunlight and dietary Vitamin D, children may be at greater risk for rickets and adults may be at greater risk for osteoporosis. While issues in bone development and strength are what first come to mind with Vitamin D deficiency, it has been shown that it may raise the risk of high blood pressure and type 2 diabetes.
Beyond the most commonly studied effects of Vitamin D deficiency, there are a wide-range of other health issues that are currently being researched as being directly impacted by Vitamin D deficiency and lack of absorption, including:
Some types of cancer
Hypertension (high blood pressure)
Schizophrenia
Depression
Migraines
Epilepsy
Osteoarthritis
Autoimmune conditions (such as lupus, ankylosing spondylitis, multiple sclerosis, rheumatoid arthritis)
PCOS (polycystic ovarian syndrome)
Diabetes mellitus (both types 1 and 2)
Fibromyalgia
Osteoporosis/osteopenia
DRG offers the 25-OH Vitamin D total ELISA (EIA-5396), approved for laboratory research use only in the United States, and is not for use in diagnostic or therapeutic procedures. However, this product has received its CE Mark.
This DRG Elisa is an enzyme immunoassay for measurement of total 25-OH Vitamin D (Vitamin D2 and Vitamin D3) in serum and plasma.
Specifications of the product include:
Only 25 uL sample required
Kit-internal controls
Wells single-breakable
Very simple assay procedure
105 min incubation time
No extraction step required
Latest posts by Oleg Vishnevski
(see all)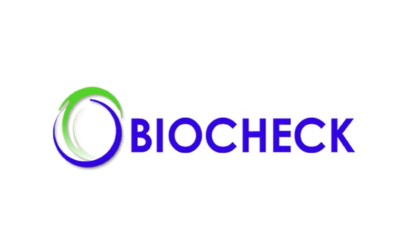 Transformative deal significantly increases IVD development, manufacturing and sales channel for novel ELISA and Chemiluminescent immunoassay platforms.
read more