DRG, spol. s r.o. has represented DRG International, Inc. and the DRG Group of Companies since 1991, covering the Czech and Slovak Republics as part of a larger global network of DRG Companies with distribution in over 110 countries.
The main scope of DRG, spol s r.o.'s activity consists of importing and distributing a wide variety of unique in-vitro diagnostics manufactured in the USA and Germany as well as distributing medical equipment developed by DRG or other well-known manufacturers
Information about our products, innovations under development and our other activities can be obtained by customers as well as interested persons at various Congresses, Conferences, Shows and Seminars, or directly by contacting our office in Brno: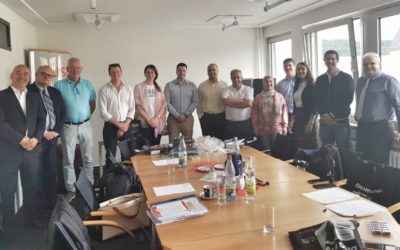 On June 4th-6th, the DRG:HYBRiD-XL Summer workshop took place in Germany with distributors from Nepal, Lebanon, and Australia. It was a very enthusiastic group! Key topics discussed included real situations in the field and Hepcidin as a new biomarker. Attendees...
read more