DRG Spol S.R.O. has represented DRG International, Inc. and the DRG Group of Companies since 1991, covering the Czech and Slovak Republics as part of a larger global network of DRG Companies with distribution in over 110 countries.
The main scope of DRG Spol S.R.O.'s activity consists of importing and distributing a wide variety of unique in-vitro diagnostics manufactured in the USA and Germany as well as distributing medical equipment developed by DRG or other well-known manufacturers including high-tech instruments for Interventional Radiology and Cardiology.
Information about our products, innovations under development and our other activities can be obtained by customers as well as interested persons at various Congresses, Conferences, Shows and Seminars, or directly by visiting our laboratory in Marburg (Germany).
DRG Spol S.R.O. is a member of CZEDMA , that is a Czech branch of EDMA, the European Diagnostic Manufacturers Association based in Brussels. DRG Spol S.R.O. possesses the Certificate of Quality EN ISO: 9001:2001, issued upon completion of a successful audit.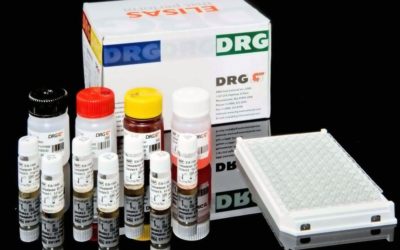 DRG's CA 72-4 ELISA Kit (EIA-5071), which uses antibodies licensed from the NIH, has been used in a recent study conducted by Winthrop University. The study used the DRG CA 72-4 ELISA Kit (EIA-5071) to explore the expression of CA72-4 compared to current FDA-approved...
read more