Innovation by DRG at the 2016 AACC Convention
<iframe width="560" height="315" src="https://www.youtube.com/embed/QhaDSsPrKrw?rel=0" frameborder="0" allowfullscreen></iframe>
We sat down with top members of the DRG International team at the AACC Convention 2016 in Philadelphia, PA, US and discuss innovation in the diagnostic testing field.
Wilhelm Saenger (full profile)
Of course, for a small company like DRG that is the most important part. That they always have an eye on new technologies, on new products, including, of course, people which are motivated; motivated to work with DRG. To get new ideas … What is the direction that you can develop new products, new ELISAS. This is what makes DRG. We are very flexible. We find some ideas and it takes not very long to create the product from this idea and to enter the market with this product. It is what DRG makes: motivated people and good ideas for interesting products.
Michael Martini (full profile)
Example of what we're doing currently. You'll see, in the community, is the DRG Hybrid XL. This is really an advancement in the way analyzers work. You can do clinical chemistry and immunology with the same sample. It's a CE marked machine. Currently selling it in the EU, the Middle East, Latin America, Canada and we'll be launching in the US soon. This is what we're doing to keep ahead of our … Advance the world of ELISAS and stay ahead of our competition.
Dr. Witold Jurkiewicz (full profile)
We are looking around. We have very well R&D office in Marburg, Germany. Where we are developing and creating new products; mostly agent kits. We are attending in many world exhibition meetings. We have excellent relations with our customer, with our university staff. All such messages… things help us and make us better with innovation of new products.
Simon Middleton
DRG has a very long history with core business. 40 years now. What's important is we've taken this experience and transferred this to new technologies. With the hybrid projects, we are trying to create new niche products, new niche areas.
Dr. Oleg Vishnevski
In my opinion, we are one of the leaders on the market. Especially with the innovation of the Hybrid XL. We are probably the only company that makes their compact, non-expensive devices with FDA compliance. We utilize in the bar coding reader on the samples on the cartridges on the test itself.
Dr. Cyril E. Geacintov (full profile)
I call myself sometimes a renegade scientist because always have the drive to not just take something over, but to, so to speak, invent something. I'm probably a ridiculous optimist, because I always think, well, I could do it. Somebody in my company can do it. My intention has always been to not stop and do just what we know, but see if there's a solution. If there's another way of doing it. If I can develop something that is different. This is why DRG continues all the time to come up with new products, new equipment, new systems. It's in me to go out and develop. The people I would like to have working with me, I want them also to think about how to best find a solution for a problem. Sometimes you buy it, sometimes you develop it. Of course, you cannot develop everything, but we try.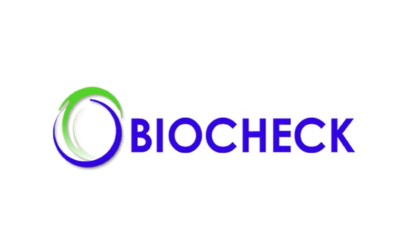 Transformative deal significantly increases IVD development, manufacturing and sales channel for novel ELISA and Chemiluminescent immunoassay platforms.
read more